Friday you snuck up on me this week!
It is a massive link up day!
As always I am linking up with Amy/Karli and Erika/Narci/Andrea ,
as well as linking back up with Darci/Christina/April/Natasha!
So let's do this!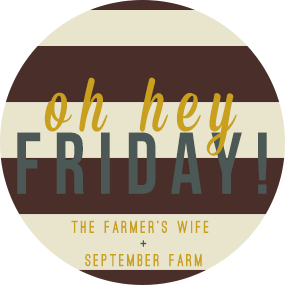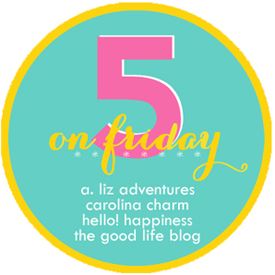 ~one~
I can't get over how good X was during the wedding ceremony we attended on Saturday. Especially since he could see his dad standing up front and wasn't allowed to go up there.
Everyone even commented on how good and quiet he was :)
Such a proud mommy moment!
~two~
My FIL had bypass surgery on Wednesday and thankfully everything went really well!
The recovery will be the most challenging part for him - he doesn't like to be told what to do! lol!
I pray that he gets a lot of rest and everything heals well.
Mic and his dad at our wedding 8 years ago on Tuesday.
Holy crap that kid looks young!
~three~
I usually work M-F all day, so I rarely get the chance to have a day off at home unless X or myself are sick. He has a slight runny nose so he wasn't allowed to be around his grandpa the day before surgery - couldn't afford for him to get sick! So I stayed at home on Tuesday with X and we actually had a good time together :) lol!
We played cars, watched movies and cartoons, and even had TMNT Mac-n-cheese for lunch :)
And I even managed to get 4 loads of laundry done!
Maybe I need to stay at home with him one day every week!
I would totally be that mom, only much cooler of course! ;)
~four~
I am so thankful that my dad was able to drive down on Thursday and watch X for us.
X went to bed and woke up so excited to play with Pa all day!
He even wanted to be changed and dressed right when he woke up so he was ready to go when Pa arrived :)
Normally he is kicking and screaming to get ready in the morning!
I am sure they both had a wonderful time together :)
And I of course love getting to see my dad any chance I get!
~five~
It is the fricken' weekend!
With all of us being sick at some point this week I am so happy to be able to just stay at home and rest!
We initially had plans to attend Oktoberfest in southern Ohio, but with my FIL's surgery and the colds we are sporting we are staying put!
Maybe if I am lucky I will get a little cleaning done to get all those pesky germs out of our house :)
One thing you can't live without.
This is another one that is hard to admit, but I can't live without Cable TV!
So many people these days are doing away with cable and just getting Netflix and such, but I just can't do it!
I need/want to be able to watch one of my favorite shows right when it airs, or shortly after. I don't want to wait until it is available online (that can sometimes be a couple of weeks) and don't even think you are going to make me wait until the season is released on Netflix or the like!
I have honestly cut way down on how many shows I watch during the week..mainly because X now hogs that TV time, and partially because I can't seem to stay awake once X goes to bed.
Another reason why I can't live without my TV is because it truly helps keep X occupied for a bit while Mic and I get ready for work in the mornings, while I am trying to make dinner, etc.
And before all you haters out there get on me for letting my kid watch TV, it is my choice and we usually have it on Disney Junior.
With the exception of TMNT.
You know why else I love my Cable TV so much?
The OnDemand channels are wonderful!
I can listen to music, try a new workout, or watch a cooking or home improvement show that I am not normally home to see.
Honorable mention goes to my DVR :)
Without you I would not be able to watch all of the shows I enjoy since they all (except Parenthood, Nashville, & Madam Secretary) seem to fall on Monday nights these days.
I appreciate the overtime you put in on that night :)
So now that I admitted one of my not so favorable traits, I want to know what you can't live without.
No need to say family or friends...that's a given! :)
And don't forget, I will be blogging along with Taylor & Helene every day in October for #BLOGTOBER14
Have a great weekend!
And GO BROWNS!!!!