So as soon as I saw the following link up I knew I wanted to be a part of it!
I just needed to find enough time to write the post!
Linking up with Sarah @ Venus Trapped in Mars & Erin @ Two Thirds Hazel with my
32 things that make me happy :)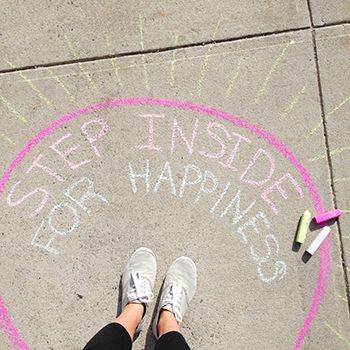 1. The NFL ~ There is just something about the NFL that makes it so much better than college football to me!
Sundays are completely dedicated to football and especially the Cleveland Browns!
2. Music ~ I really do love all kinds of music, but Country, Hard Rock, and Boy Bands have my heart :)
3. Chipotle ~ If you don't like Chipotle I really don't think we could be friends! The burritos are delicious, but those chips with the lime salt...OH.MY.GOODNESS! My mouth is watering for them as I type this!
4. Campfires ~ So many good memories just sitting around a fire and listening to good music with my family.
5. Smores' ~ You can't have a campfire without Smores'!!!
6. Beach Vacations ~ Sitting on some white sand and taking in some Vitamin D is my kind of vacation!
7. Good Friends ~ They are seriously the key to my happiness!
Sometimes you truly don't realize how much they brighten your day or are just there when you need them.
8. TV ~ Not gonna lie...TV is HUGE to me! I love it! I can't get enough of it! I don't have enough time in the day/week/month to watch all the shows I would like to! Yes, I have a problem. No, I don't care!
9. Savannah, Georgia ~ Mic and I honeymooned here and returned a few years ago. I would move there in a second if I could! The Spanish moss in the trees, all the beautiful squares, River Street. I could go on and on :)
10. Justin Timberlake ~ Do you really need an explanation on this one?
11. Technology ~ Some days I hate how we rely so much on it, but I am so thankful for it! I love that I can send a quick text to someone or look up something quickly on the Internet. And I love the fact that my phone offers GPS when I am in a traffic jam.
12. Dove Chocolate covered frozen strawberries ~ They are new and they are amazing. I blogged about them yesterday!
13. X ~ He is my world! He drives me absolutely crazy at times, but he is the best thing in my entire world!
His laugh/smile/etc. just melts my heart.
14. Booty Barre Classes ~ I LOVE working out and these classes kick my butt like no other workout I have ever done.
15. Buffalo Trace Bourbon Cream ~ Heaven in a bottle. For Adults Only :)
16. Christmas ~ So many fun things happen at Christmas!
X's birthday, my birthday, all the stores are decorated, the holiday tunes are playing on the radio, baking cookies, etc.
It is my favorite time of year!
17. Reader comments ~ You all make me happy on a daily basis! Your comments are always so much fun to read.
I love seeing that I am not alone on something, or that I turned you on to a new recipe, etc.
18. Fresh Cut French Fries ~ I have such a weakness for french fries in general, but the fresh cut ones are simply the best!
19. Monday Night Football theme song ~ I love hearing it every single time!
I even had it as my ring tone on my phone for years!
I think I need to get it back on there :)
20. Starbucks ~ Heaven in caffeinated liquid form!
21. Cardinals ~ Seeing a beautiful red cardinal out my window always brightens my mood! It is the state bird after all :)
22. Sweet Tea ~ My summer year round drink of choice!
23. Red, Black & White ~ This has and always will be my favorite color combo. I am a BHS Cardinal Cheerleader til I die!
24. Getting my hair done ~ Those appointments every 8-10 weeks can't get here fast enough! It is so enjoyable to sit in the chair and just sip a glass of wine or whatever while someone else does your hair. Even better? When that someone else is your friend :)
25. Mic ~ Yes, we have disagreements but most days he makes me pretty darn happy :)
26. Target ~ How does Target not make you happy? Everything is always clean and displayed so lovely!
I could walk around in there for hours!
27. Superman Ice Cream ~ I am not a huge ice cream fan in general,
but when Superman is available I will do whatever I have to have to some! Sugar cone included!
28. Weekend road trips ~ I love going for car rides. Yes, I am one of those people that love a good Sunday drive.
Heck I love an any day of the week drive!
29. The Melting Pot ~ I was introduced to this restaurant years ago and it is still my favorite spot for a special night out.
Other than your salad the entire evening is fondue style!
30. Dancing ~ I love to dance! I can pretty much break out into my very own dance party just about anywhere :)
31. Skyline Chili ~ If you haven't tried Cincinnati chili, you must do so today!
Spaghetti noodles, chili, and a big mound of cheese on top!
32. Looking at cars ~ I have always loved cars!
Going to the auto shows or checking out some one's new ride just puts on smile on my face that goes from ear to ear!
What things make you happy?
I would love to see you blog about it!
Also linking up with Sarah @ Tucker Up, Lindsey & The Pleated Poppy, & Alison @ Get Your Pretty On today with my one outfit I took a photo of. The Spring Challenge is beginning Monday, so I promise to take a photo each day!
Old Navy b&w striped dress - similar, similar
Black cowboy boots from Nashville - similar, similar
Red bubble necklace - similar, similar
What did you wear this week?
Has the weather been nice enough to rock bare legs or even sandals where you live?