This week has been crazy once again!
Let me start off by apologizing for the crazy spacing on here today. Blogger is not working well with me :(
Linking up today with a bunch of fabulous ladies!
It's High Five for Friday with Lauren, along with...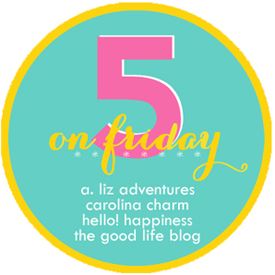 X was an absolute blast at the zoo running around in his Perry costume :)
A Panera Bread opened up down the road from me this week :)
Bonus: I received a couple of gift cards during my visit!
Totally comfortable laying on his trampoline while reading his Shrek book.
Rocked my new scarf that I picked up in Nashville.
It was too cold and he was still sick, so we spent trick-or-treat indoors playing with cars. Of course he still had to rock his skull and crossbones sweatshirt :)
Now it is time to Get Pin-spired!
First up is this orange and brown combo.
I love orange and brown together...I am a Cleveland Browns fan remember!
My outfit...
Denim jacket from Gap (similar here)
Orange sweater from Kohl's (similar here)
Brown pants from AE (similar here)
Music note scarf from the Grand Ole' Opry (similar here)
Next is my running errands outfit on a cold Saturday.
Gray sweatshirt-Gap (found here)
AC/DC hat (similar here)
Rock & Republic jeans (found here)
White converse (found here)
Still rockin' my glasses :(
Final outfit pinspiration courtesy of Sheaffer @ Pinterest Told Me To :)
Gray sweater from NY&Co. (similar here)
Black skinny jeans (found here)
Cognac boots from JCP (similar here)
That is all for today folks!
Were you pinspired by a recipe or outfit?
Don't forget I am hosting
Every Thursday in the month of November join me to share Christmas dessert recipes!