Like that title?
Yeah, I am feeling super creative today...NOT!!
Did I just sound like I was back in 6th grade?
Why yes, yes I did :)
Since the creative juices just don't seem to be flowing today, I decided to update a past post and include a couple link ups. Enjoy!
I wrote a similar post
here
.
X-tremely V (right now)
Reading ~ Spelling it like it is by Tori Spelling
I have read every one of her books! I absolutely love her!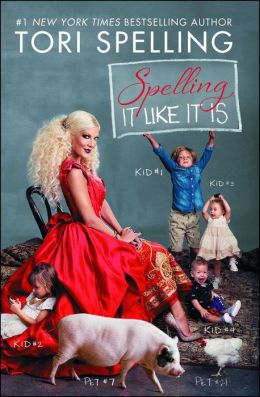 Wishing ~ We could decide on the dates for our vacation.
It is way too much fun writing it down on the calendar
and then day dreaming about it until it arrives :)
Wearing ~ Winter hats, snow boots, scarves, you name it!
Anything and everything that will keep me warm in these single digit to
negative temps we have in Ohio!
Eating ~ Healthy! Lots of protein shakes and skinny recipes found on Skinnymom.
Loving ~ Watching X grow each day! Whether it is in height, vocabulary, etc.
he is an amazing little guy!
Watching ~ Pretty Little Liars, Ravenswood, Hart of Dixie, The Blacklist, Justified, Modern Family, Big Bang Theory, Nashville, Suburgatory, Chicago PD, Duck Dynasty....Yes, I love TV!
Listening ~ Lots of country, mixed with some throwback jams.
Florida/Georgia Line, Luke Bryan, Eric Church, Bone Thugs-n-harmony, Ludacris, Nelly,
& TLC
Feeling ~ Good! Despite X and I having colds the last couple of weeks, I really think 2014 has been good so far. And it looks to be shaping up to be a great year!
Linking up with the following today as well...
Today's blog challenge topic is...
Share some new trends/makeup/online shops you've found recently.
Lately I have been watching lots of YouTube videos from Jaclyn Hill, Ellebangs, and MakeupByAlli for makeup and hair tutorials. It is funny how one small tip can totally change the way you look (for the better) or how just watching someone else style their hair makes it so much easier to actually do yourself!
I typically stick with the same makeup since my skin is super sensitive, but I am always on the hunt for the right face lotion. And I think I finally found it! At least for the winter months :)
I picked up this kit from Ole Henriksen at Sephora last spring, but it didn't seem to mesh well with my skin during the warmer months. But now that my skin is exceptionally dry, I thought I would give it another shot and I am so glad I did! It is the perfect weight to wear under my makeup and to wear overnight. My skin is seriously so sensitive that it will breakout if I have a lotion on that is too thick or greasy. I use all three products in this set and they are amazing! I don't have any dry skin patches, my makeup goes on smooth, and I have an extra glow. It isn't the cheapest set, but a little bit goes along way!
And finally, my 5 on Friday!
1. I am finally starting to feel better! Fingers crossed this cold is actually going away!
2. Mic and I were able to go out to dinner Monday just the two of us to celebrate his birthday. (I did find myself smiling and waving at very playful toddler ~
and missing my little guy. #momissues)
3. Mic had to work super late Wednesday night, so X and I enjoyed another dance party. I can't begin to tell you how happy it makes me that my kid likes to dance (and has rhythm at 2!) :)
4. Mic's car is finally fixed! While it has been really nice rolling around in a nice, new, fully equipped Tahoe...I am ready for things to be back to normal. Then again, I have been driving my normal car the whole time. I just want the garage space back...that Tahoe is huge!!!
5. Peyton Manning is going to the Super Bowl!!!!!
I loved watching the game between the Broncos and Patriots on Sunday.
One week til the big game!
So what you enjoying, wishing for, listening to lately?
How was your week?
Any new beauty products or styles you have tried recently?
I would love to hear from you :)