Time for...
It snowed. A LOT!
We did our best to keep ourselves busy at home so we wouldn't have to venture out in the cold and snow...but that didn't last too long. Mic and I just can't stand to be cooped up!
Friday night we picked up some Chipotle for dinner and
got X a cheeseburger while we were out too.
The kid will eat anything!
X decided he wanted Mic's burrito instead of his cheeseburger and offered a trade :)
Saturday we were all about cleaning up our bedrooms and rearranging furniture! But then we got antsy. So of course we bundled up and headed out to Hobby Lobby to look around.
I don't know what the deal was yesterday, but the day just stunk!
We had picked up a nice picture at Hobby Lobby to hang in our living room and decided to hang it on Sunday morning. The last step was making sure it was level.
Unfortunately, just as soon as we saw the picture was right the level fell
and just slightly touched the glass of the frame.
It broke the glass, but thankfully didn't cause a mess.
Then after returning from my normal trip to Kroger's, we were putting our groceries away and one of the cans of Pepsi burst. Spraying sticky pop all over our pantry and floor :(
Then began our typical fight with X to take a nap.
Which later turned into our normal fight to go to bed :(
Are we alone on this or do you have issues getting your toddler to nap/go to bed/listen?
I at least ended my weekend watching The Bachelor Wedding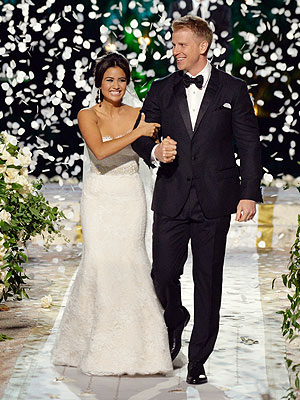 I don't even watch The Bachelor, but I loved getting to see one of my favorite bloggers (Shay) and her family in the wedding :)
Did you watch Sean & Catherine get married?
Next order of business today...

I need your help!
Hair help that is :)
I am heading to the salon next week to see my wonderful stylist & friend Kasey. I am in need of some sort of change. My hair currently looks like this...
Only super faded and side swept bangs that don't listen.
Here are a couple of the images I have pinned. Check my whole board here. I would love to hear what you think or any other suggestions you may have :)
The topic today is...
The littlest thing can set us off.
Write about a pet peeve you have.
I wrote about one of my biggest pet peeves here, so I figured I would feature a different one today.
People who say they don't like someone talking while they are watching a sporting event on TV, but then continue to talk themselves!
This drives me crazy!!!!
Unless there is a play or call to be discussed I don't want to hear you talking. I am trying to watch the game and hear what the announcers are saying.
Especially when it is MY TEAM that is playing!
And don't get even think of making a peep while the Super Bowl is on! I am not only tuning in for the game, but also the commercials and halftime entertainment.
Problem is I would love to host a Super Bowl party but I don't know how to avoid the endless talking that will more than likely go on. Or how to get the other girls to actually watch and enjoy the game with me instead of talking about daily life and such. Maybe I just need to find some new friends. lol! Better option....set the DVR to record the game so I don't miss anything :) Then I can concentrate on being the Hostess with the Mostess :)
What are some of your pet peeves?
Will you be watching the big game this Sunday?
Hosting a Super Bowl party?
Don't forget to check back tomorrow for my Healthy Life series! I might be featuring a couple of healthy recipes for the big game :)