Changing things up today since I was a horrible blogger and didn't take one outfit photo all week!
Today I am linking up with Andrea over at Momfessionals for her monthly recipe club link up!
We tend to eat some of the same meals over and over each week.
1. Because they are super easy recipes
2. They taste pretty darn good
I posted the recipe for my Shrimp Stir fry before,
but it is simply so delicious and easy to make that I had to share again!
1 bag of frozen shrimp - peeled, de-veined, and tails off (I use the medium sized shrimp)
1 10 oz. bag of fresh broccoli
1 8oz. container of fresh sliced mushrooms
Directions
Heat about 5-6 tablespoons (I add more as needed) of canola oil over medium heat in a wok or large frying pan.
Follow the instructions on the bag of shrimp to thaw.
Cook your brown rice according to box for 4 servings.
Chop the green pepper, onion, broccoli, and mushrooms and toss into the wok.
I cook the veggies in the wok while the rice is cooking (about 5 minutes).
While the rice is sitting (for another 5 minutes),
I toss the thawed shrimp into the veggie mixture and continue to cook for a few minutes.
Serve a heaping spoonful of veggies and shrimp over a portion of brown rice.
Drizzle soy sauce over your plate of goodness and ENJOY!
You can add as much or as little as you want of each of the veggies and the shrimp.
Make it your own and have fun with it :)
And if you meal prep for the week this recipe is really easy!
I would love to see what your favorite recipes are!
Link up your recipes with Andrea or just share in the comments below :)
Calling all Ohio Bloggers!
Time is running out to RSVP for the all Ohio meet up!
Email Shane today to join the fun :)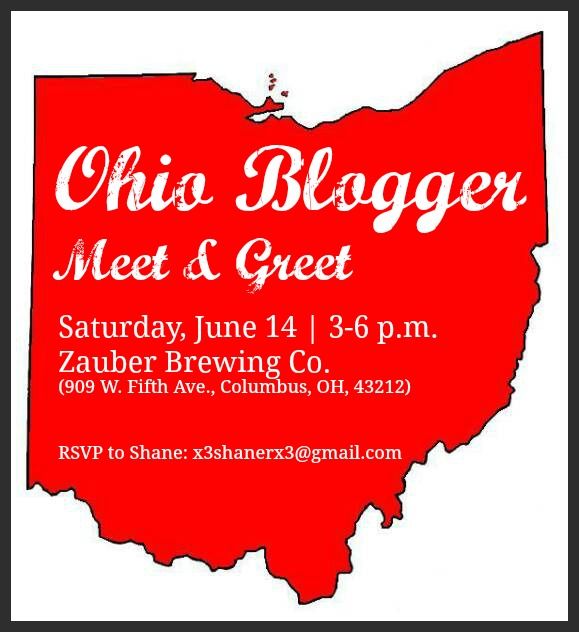 And for anyone else make sure to add your blog to her Coast to Coast map!